News Events
We are reliable and trusted
Blood Bank Innaugration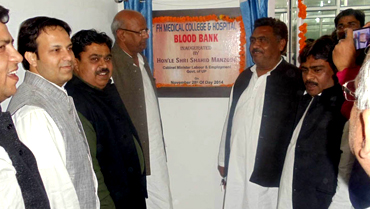 Blood bank inaugurated by Cabinet Minister labour & Employment Govt. of UP hon'le Shri Shahid Manzoor.
Read More
Aids Raily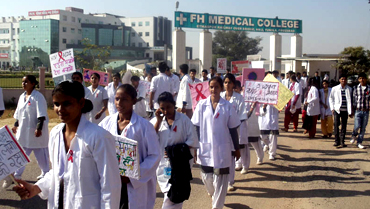 Aids raily organized by FH Medical college & Hospital, the all student and other staff of college participate in this event.
Read more
Our services
Services at a glance
Anatomy
Biochemistry
Physiology

Forensic Medicine
Microbiology
Pathology

Community Medicine
Dentistry
Anaesthesiology
"Reach the Unreached "
"The F. H. Medical College promises to provide comprehensive and quality medical education with ethical values, to select young men and women who have the dedication to master the art of healing and explore the frontiers of medicine with a mandate to reach the unreached through compassionate practice, committed teaching and constant reach".
Welcome to FH Medical College
RB Group founded in 1969 and become north India's one of the largest educational group. The group has presence in various sectors e.g. Education, Media and Petroleum. RB Group has traveled an extra ordinary journey and have achieved remarkable position in the education.

FHMC is the self finance unaided private institute approved by Ministry of health & Family Welfare Govt. of India & Medical Council of India under section 10A and Affiliated to Dr. B.R. Ambedkar University, Agra.
Our departments
We are reliable and trusted