News & Events
---
मेडिकल ऑक्सीजन जेनेरेटर (प्लांट) का लोकार्पण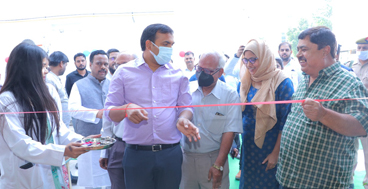 एफ. एच. मेडिकल कॉलेज, टूंडला में नवनिर्मित मेडिकल ऑक्सीजन जेनेरेटर (प्लांट) का लोकार्पण श्री चन्द्रविजय सिंह (जिलाधिकारी फ़िरोज़ाबाद) द्वारा दिनांक 29.10.2021 को डॉ. बुशरा बनो, उप जिलाधिकारी , टूंडला एवं श्री ज़ाकिर हुसैन, डॉ. जावेद अनवर वारसी, श्री रिज़वान परवेज़, डॉ. रेहान फ़ारूक़, डॉ. मोहम्मद आरिफ एवं मोहम्मद ज़ीशान की गरिमामयी उपस्थिति में किया गया
---
Sir Syed Day Celebration 2021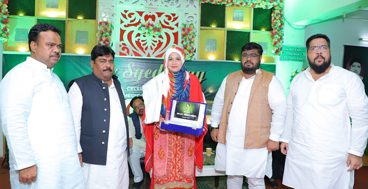 Sir Syed Ahmad Khan, one of the architects of modern India was born on October 17, 1817 in Delhi and started his career as a civil servant. The 1857 revolt was one of the turning points in Syed Ahmed's life.
---
Blood Bank Innaugration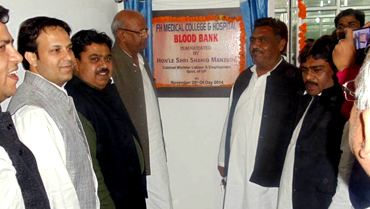 Blood bank inaugurated by Cabinet Minister labour & Employment Govt. of UP hon'le Shri Shahid Manzoor.